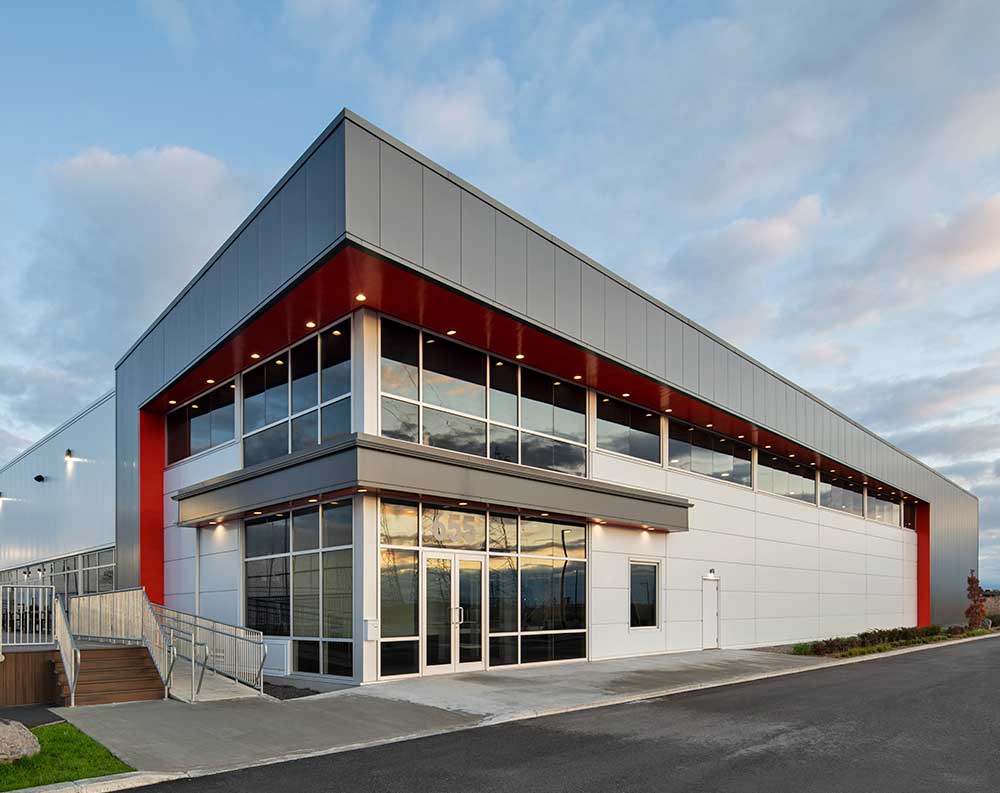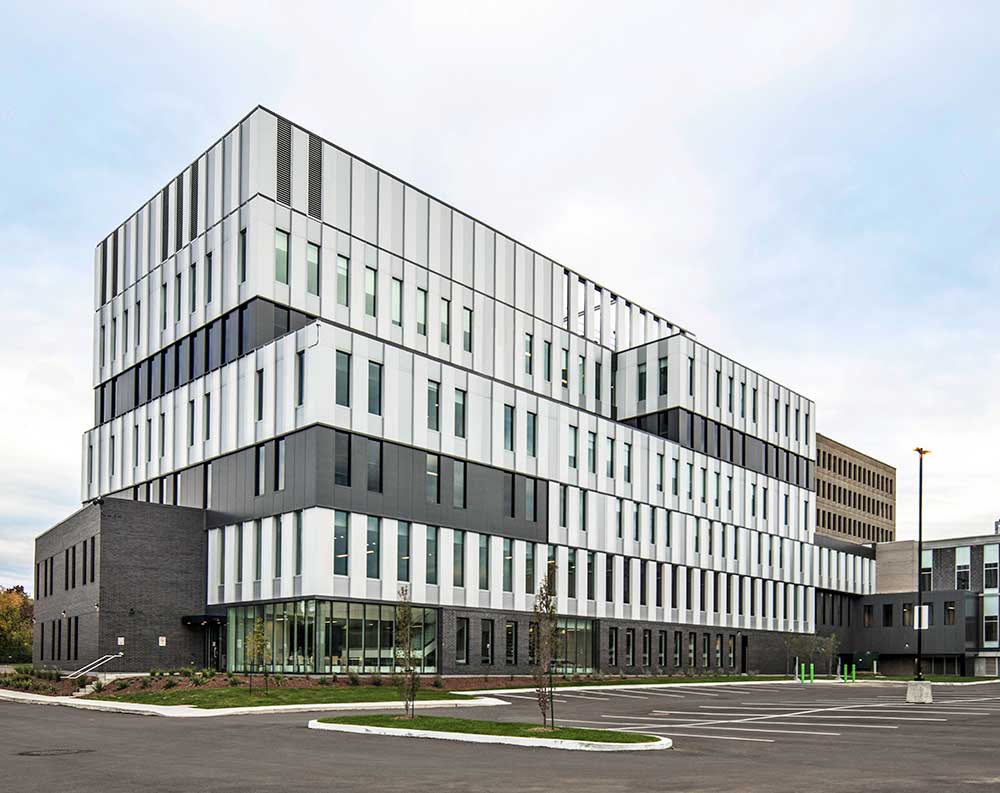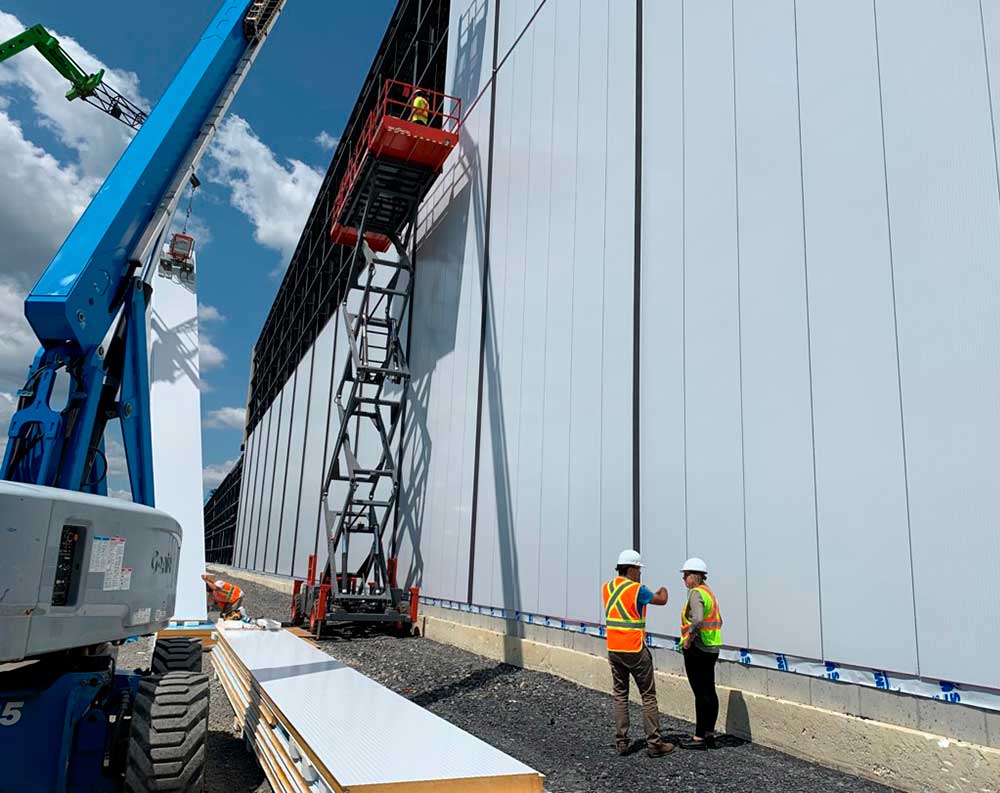 Norex Polyiso Insulated Metal Panels
Architectural Panels of Rigid Insulation Formed of Closed-Cell Expanded Foam
Norbec Insulated Metal Panels are an energy-efficient architectural insulated panel. The panel core consists of polyisocyanurate (polyurethane), a rigid insulation in the form of closed-cell expanded foam, offering unparalleled thermal value. Norbec Panels provide a protective barrier against fire and rain and resistance to tearing due to wind due to the exclusive anchoring system. The joint integrates a decompression chamber that prevents water from being drawn inwards, reducing the risk of penetration and humidity.
Insulated Metal Panels (IMPs) offer multiple advantages such as superior insulation and increased longevity while leaving room for creativity during the design phase.
Norbec Insulated Metal Panels enable increased efficiency on construction sites due to quick installation and multiple assembly configurations. Norbec Insulated Metal Panels can be installed horizontally or vertically and are available in a wide variety of profiles, finishes, lengths and widths, for all types of projects. Each joint is factory-formed to ensure a smooth and aesthetic finish.
Norbec panels are suitable for industrial and commercial buildings, food processing plants, and for controlled and refrigerated environments. It is also possible to use these insulated panels for interior partitions or as suspended ceilings.
Norex Panel Features
Higher thermal value per inch
Superior insulating properties
Built-in pressure balanced rain screen
Exclusive system for anchoring to the structure
Elimination of thermal bridges
Increased wind and tear resistance
Reduced installation time and costs
Insulation and finishing: no extra steps
Norex S Joint