PROTECTOSIL® Masonry Sealants and Parking Deck Sealants
Silane Water Repellents for Parking Structures and Concrete

Silane sealers have a well-documented history of concrete substrates and bridges in the Rocky Mountains states, resisting mag chloride, freeze-thaw and preserving structural rebar. From parking decks at Denver International Airport to the ten miles of US I-80 through Salt Lake City, Modern Materials has performed concrete sealing on over 16 million sq ft of surfaces on parking structures, U.S. Interstates, and bridges in Colorado, Utah, New Mexico and Wyoming with documented results.
Our testing is in accordance to NCHRP #244 Series Tests, for the reduction in water absorption, chloride absorption and resistance to deicer scaling.
All of our deck applications include core analysis and a comprehensive warranty. We look forward to discussing your project in detail and reviewing specs for product recommendations!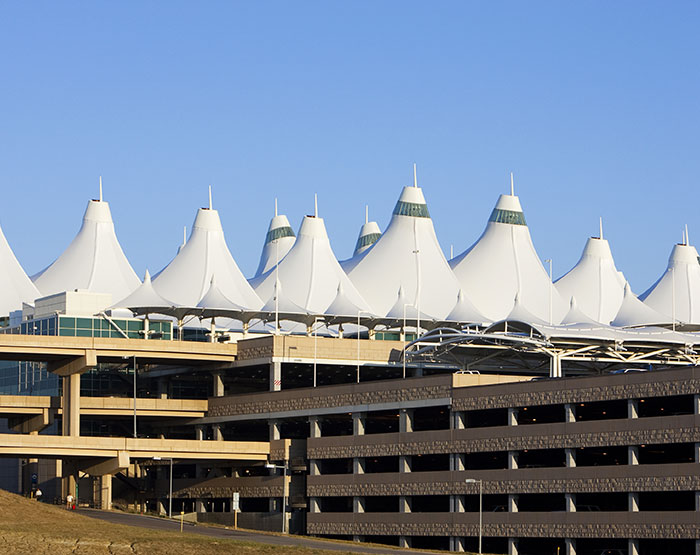 Modern Materials created 1 million square feet of hydrophobic concrete for DIA parking decks.
Hydrophobic Concrete and Masonry
Protectosil® by Evonik has been a leader in building protection for decades. Many well-known buildings throughout the world are protected by Protectosil® building protection products. Protectosil® products are available in water repellents; surface protection (easy-to-clean and graffiti control); and corrosion inhibition applications.
Protectosil® building protection prevents:
Corrosion of reinforcing steel
Efflorescence
Salt burst and sulfate attack
Freeze-thaw damage
acid rain attack
Algae, mildew, and moss
Graffiti
Protectosil® building protection products are available for multiple applications and substrates:
Concrete
Brick
Natural stone
Split-face block
Sand limestone
Marble
Granite
Moisture is the root cause of almost all mechanisms that damage mineral building materials. The porous nature of many substrates allows water and dissolved contaminants to penetrate via capillary suction into the pores. This may cause various problems such as corrosion of reinforcing steel, salt burst, or freeze-thaw damage.
Treatment with Protectosil® water repellents – called hydrophobation – penetrate deep into the substrate. The applications keep water out and maintain the substrate's water vapor permeability.
By contrast, film-forming coatings may block the pores of the surface. The large molecules in polymeric water-repellent coatings seal the pores of the substrate and may stop it from breathing. Water is kept out, but water vapor generated from within remains trapped, causing damage such as spalling. In addition, the surface coating breaks down due to UV radiation, allowing water to penetrate once again.
Deep Molecular Penetration Chemically Bonds
Protectosil® water-repellent molecules are smaller than the pores of the substrate. Due to this and the low viscosity, the molecules penetrate deep into the building material and chemically bond to the inner pore walls, rendering the substrate hydrophobic. External water is kept from entering the pores, while water vapor generated from within the structure can still escape. The structure remains breathable. The deeply penetrating protection has two major advantages: Neither UV radiation nor mechanical wear can erase and thus weaken the Protectosil® protection.
Silicones and siloxanes, due to their molecular size of >20 nm, do not penetrate and may be weakened by environmental stress.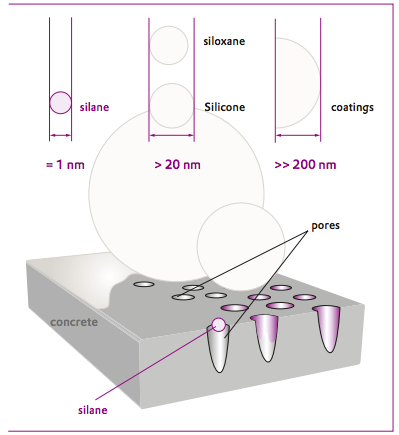 Surface Protection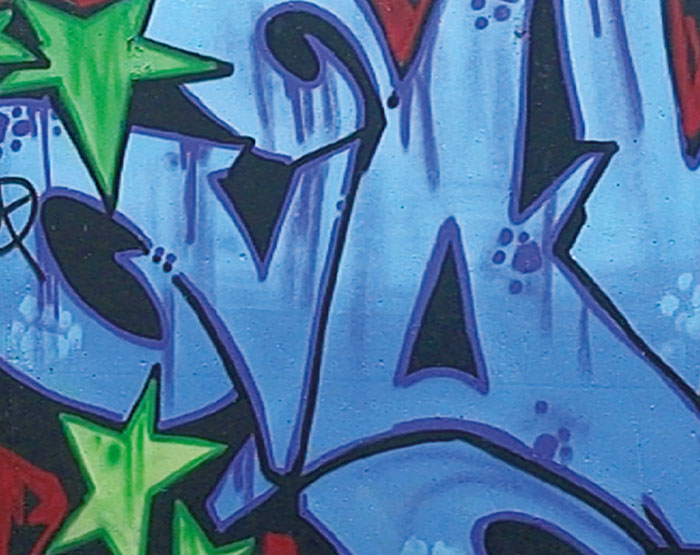 The Protectosil® building protection products protect the surface of buildings and constructions. Various environmental influences such as water staining, moss, algae, mildew, as well as soot and oil stains can be reduced.
Protectosil ANTIGRAFFITI®
Protectosil ANTIGRAFFITI® is a hydro- and oleophobic permanent graffiti protection system for porous mineral substrates (e.g., natural stone or concrete). Protection with Protectosil ANTIGRAFFITI® allows easy removal of paint, particularly with the specifically designed cleaner Protectosil® PROFICLEAN GEL. Paints, coatings, and markers cannot adhere to the surface or penetrate into the pores of the building material. Pictures and tags simply run off the surface.
The Protectosil ANTIGRAFFITI® systems are nearly invisible. Protectosil® surface protection products used in conjunction with Protectosil® water-repellent formulas create effective long-term protection. Unlike standard coatings, which seal the surface like a film, Protectosil® products allow water vapor to escape. The building can breathe, moisture is not trapped, and the building material is efficiently protected.
Protectosil ANTIGRAFFITI® is easily applied using the HVLP (high volume low pressure) spraying process.
Drying times range between 10 and 60 minutes depending on the outside temperature and the substrate.
Protectosil ANTIGRAFFITI® is free of solvents and environmentally friendly.
The system withstands at least 10 cleaning cycles, authorized by BASt (German Federal Highway Research Institute).
Corrosion Control with Protectosil®
Long life and low maintenance costs for steel-reinforced concrete structures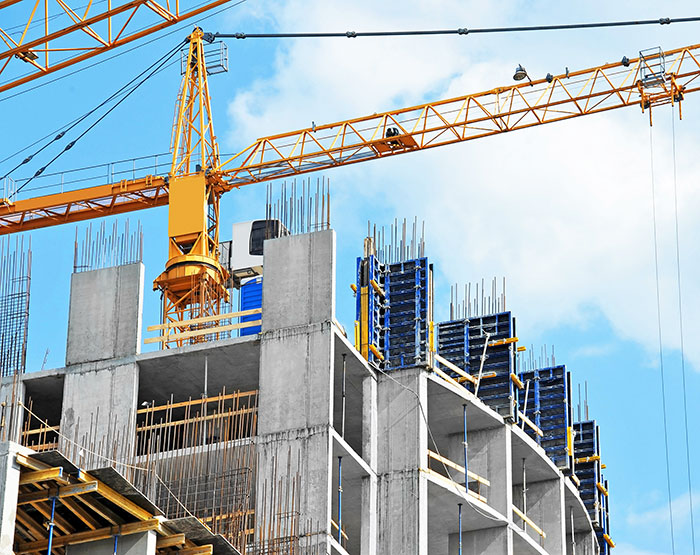 Corrosion of concrete's reinforcing steel is a serious problem that can lead to cracks, spalls, structural failure, expensive repairs and legal liability. Corrosion inhibitor treatments protect the rebar from moisture and chloride-ions, but it also protects your assets. Protectosil® CIT is a special silane-based corrosion inhibitor system. Protectosil® CIT molecules penetrate deep into the structure and bind chemically to the building material and interrupt the electrolytic current that ultimately leads to corrosion.
Testing/Validation
Silane is designed to repel water and chlorides, eliminating deterioration and thereby increasing surface life by "reducing absorption". Deep penetrating Silane prolongs service life even on wearing surfaces by discouraging the entry of water.
Damage to reinforced concrete structures begins when water and chloride ions penetrate into the material of the structure. Particularly under harsh weather or environmental conditions, penetrating water can trigger damage by de-icing salt or salt-wedging. Through hydrogen bonding, water is relatively firmly bound in the pore spaces of concrete, acting as the transport medium for chloride ions. If these ions reach the steel reinforcement, corrosion sets in.
Protectosil® CIT Counteracts Corrosion:
The special composition of Protectosil® CIT interrupts the electrolytic current, reducing corrosion and rust formation.
Protectosil® CIT provides particularly deep-acting protection against penetrating water and effectively prevents chloride ions from reaching the rebars.
Protectosil® CIT dramatically extends the useful life of concrete.
This scientifically proven corrosion control makes Protectosil® CIT the product of choice for repairing structures that have already been affected by corrosion. In new reinforced concrete structures, Protectosil® CIT considerably prolongs the life of the structure and improve its resistance to corrosion.