OX-IS Sheathing for Wood Framed Construction
OX-IS Structural Sheathing is Class B code-compliant for use in sheer walls and as a braced wall panel. Use as continuous structural insulated sheathing to replace OSB and add thermal value to exterior wall assemblies. At one third the weight of 7/16" OSB or plywood and the elimination of building wraps, OX-IS is a great way to save time and money.
Structural lateral bracing and transverse wind load resistance
Best in class R-value per inch
Code approved Water-Resistive Barrier
Lower cost structural and thermal upgrade
Lighter weight boards are installed faster at a lower cost in only one pass around the building.
Strong-R Provides Greater Benefits and Speed of Application
Our Class-A commercial version

Strong-R Structural Sheathing

is ASTM E84 Class A and NFPA 285 compliant and comes in thicknesses up to 4 inches.
Minimize Heat Gain and Improve Indoor Quality
The addition of any R-value on the exterior wall is a significant upgrade in any climatic zone.
Documentation
OX-IS Structural Insulated Sheathing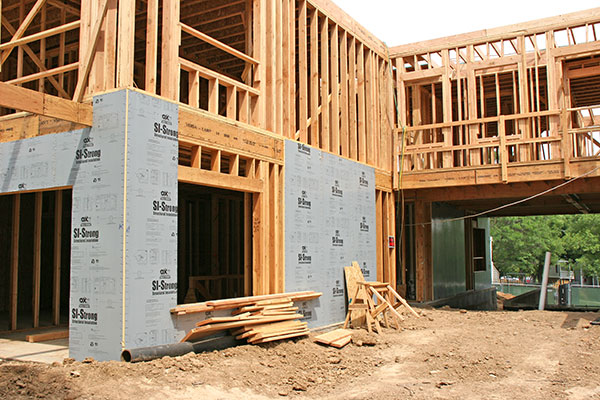 Strong-R Structural Insulated Sheathing