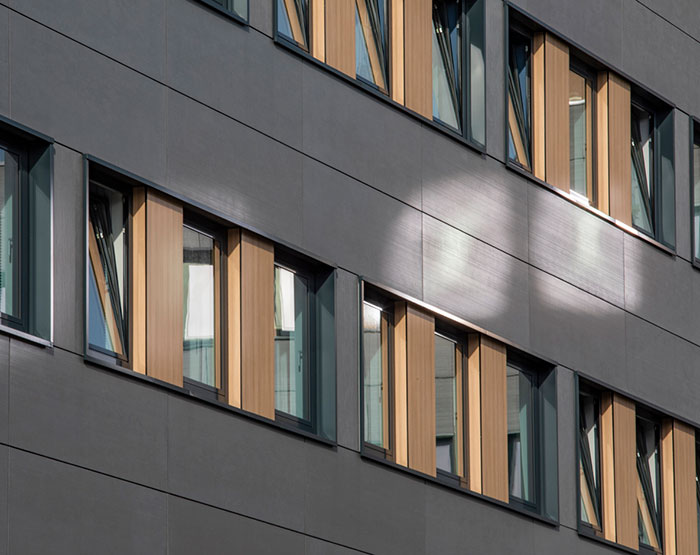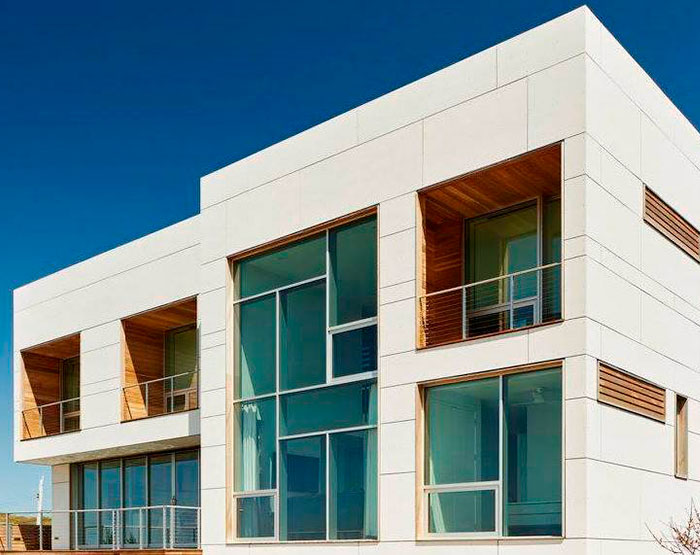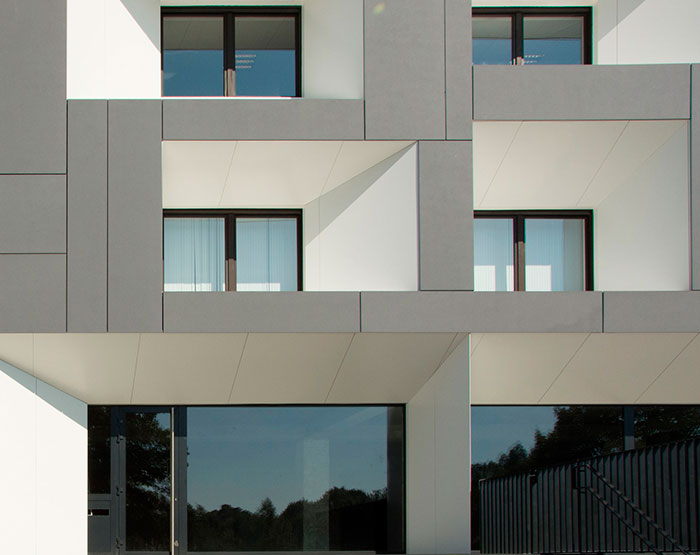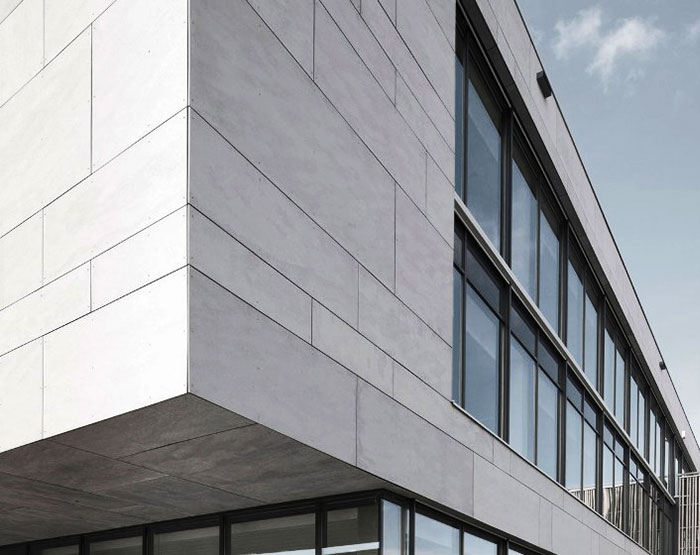 SVK Fibre Cement Façade Panels
Large format open joint high-density Rainscreens
SVK is a 115 year old manufacturer of building materials based in Sint-Niklaas, Belgium. SVK produces a wide range of high density facade cladding products used world wide. Specializing in through-color, multi textures, slates and prefinished colored cement panels.
Manufactured from timeless and natural materials, fibre cement cladding panels have a distinctly durable character. Utilizing texture, grain and light for unique customized exteriors.
SVK fibre cement facade panels are extremely high-quality fibre cement that create unprecedented variation and combination possibilities. SVK can custom fabricate the facade panels based on individual specifications.