High Failure Rates = High Contingencies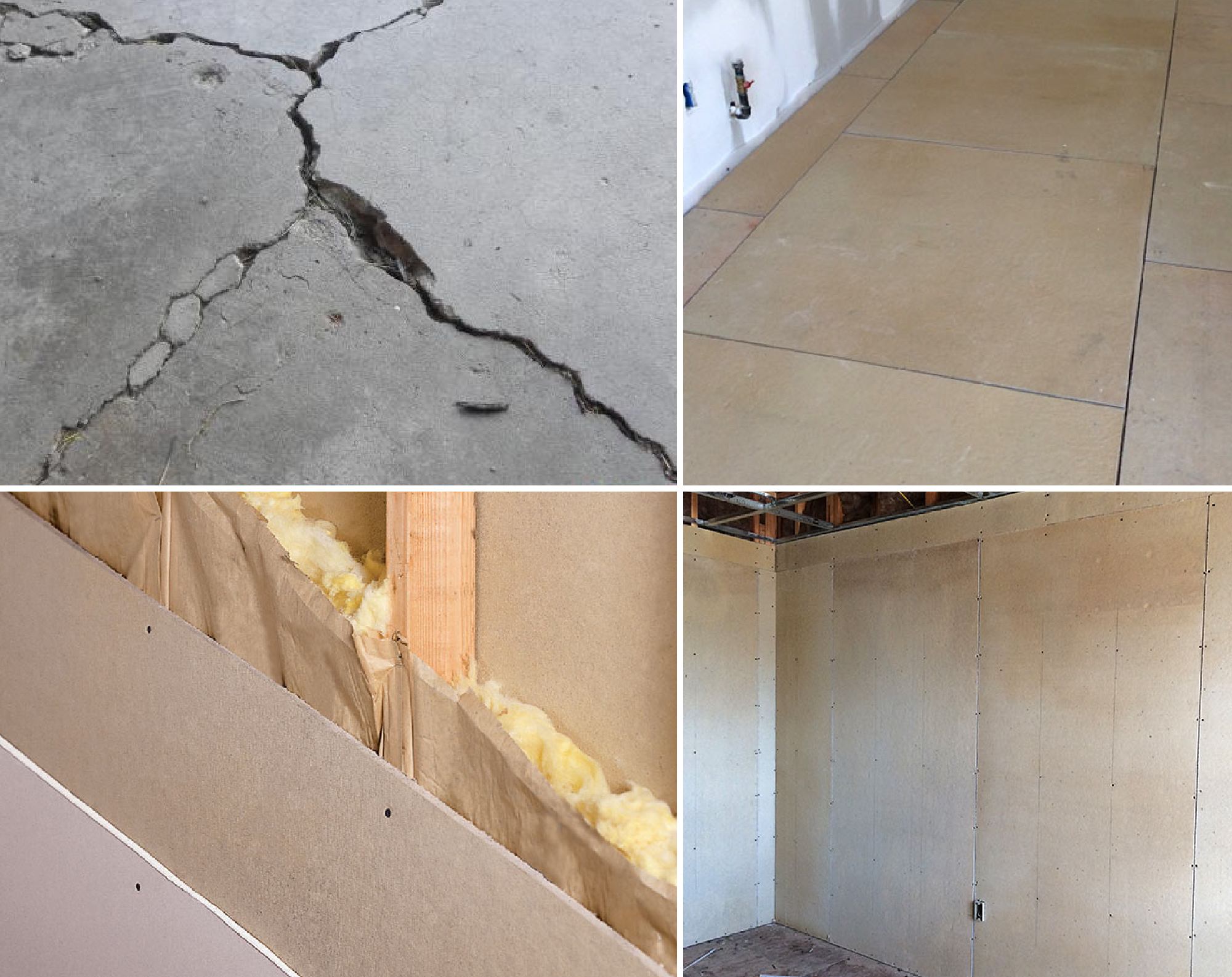 Homasote® 440 SoundBarrier® replaces poured Gypsum Flooring and Resilient Channel by addressing historical modes of failure and inherent system limitations. Homasote® rigid board technology accommodates building movement, so it will not crack like gypsum. Our flooring applications will retain long-term IIC & STC, in less than half the labor and time expense. In demising walls, we add damped mass behind drywall, addressing post installation attachment of televisions and shelving.
Homasote® STC ratings will outlast any Resilient Channel application.
Due to the high field failure rates of resilient channel, many large developers have seen cost as high as $30,000 per unit to remediate noise issues due to RC failure. While using resilient channels is appealing only from a construction cost perspective (ignoring litigation risk,) developers, architects, and builders must be fully aware of the difficult construction requirements, as well as the post-construction failure rate and litigation risk, before still considering using them.
440 SoundBarrier® in Floors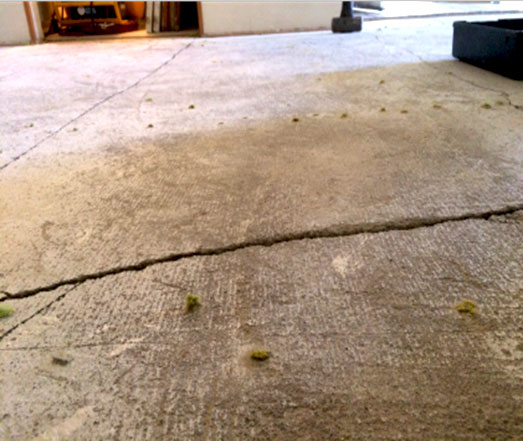 Homasote Eliminates Cracks and Failures in Poured Gypsum Floors and Loss of STC and IIC Rating for long-term results.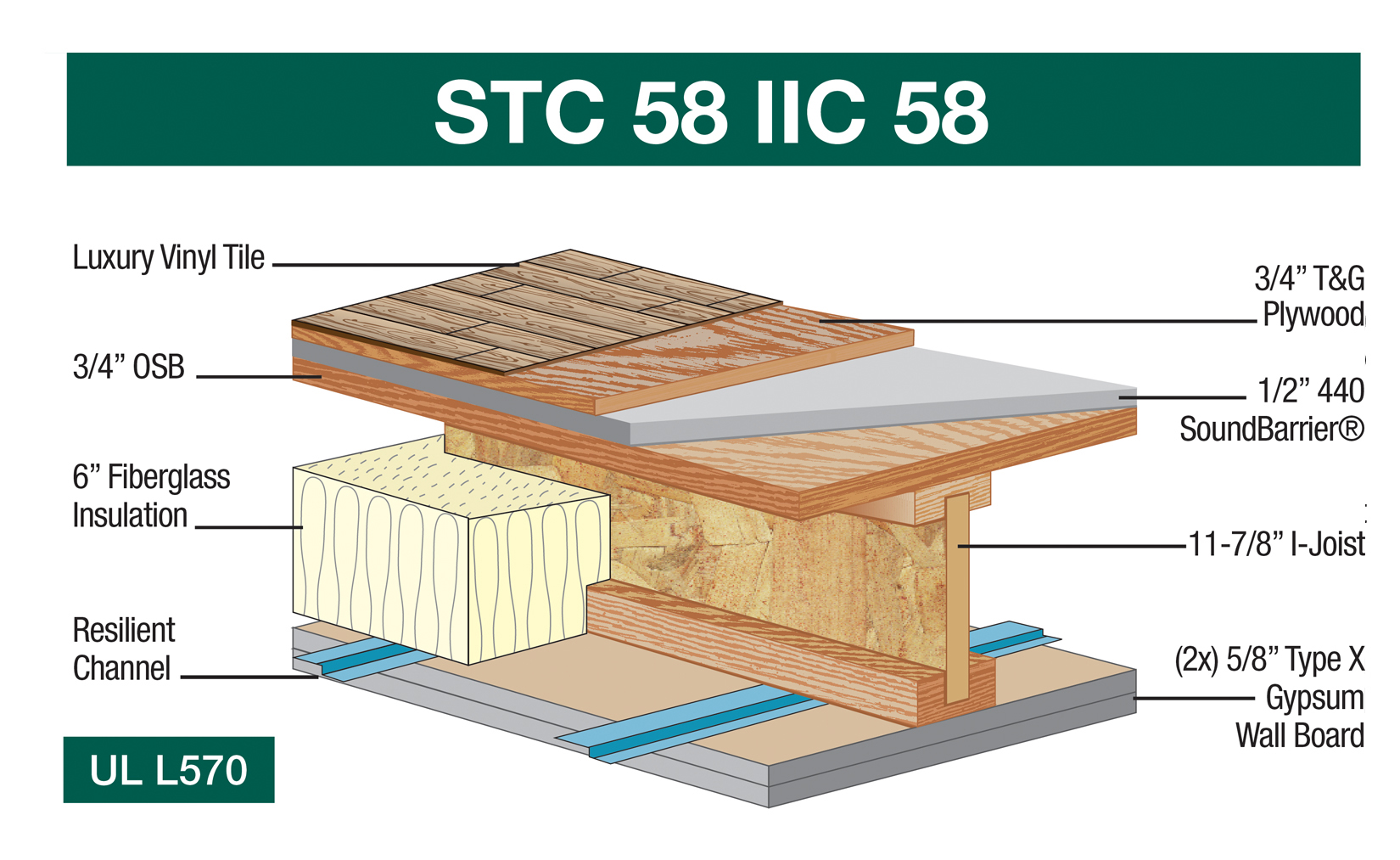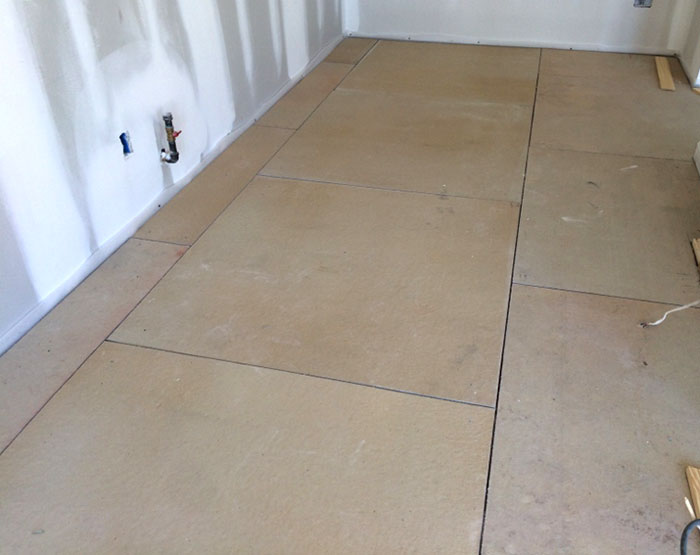 Homasote® 440 SoundBarrier® is a special-density, structural board made from 98% environmental Homasote® cellulose fiber. It also insulates, with twice the R-value of wood and made with FSC® certified material.
Installing 440 SoundBarrier® in subflooring maintains sound deadening over time, as it allows for slight movement in the building structure without cracking like gypsum. Homasote does not introduce excessive moisture in the building envelope during application and offers cost savings by reducing the amount of "framing" material required to carry the floor, as it weighs just 1 .2 lbs./psf.
In addition to breaking the path of airborne noise, the natural resiliency of Homasote® 440 SoundBarrier®reduces and isolates impact noise. This is reflected in high IIC ratings. Used as an underlayment, Homasote separates the finish floor from the base structure, creating a sound barrier.
Easy to Install Alternative to Poured Concrete
Not Subject to Cracking
Recognized in UL 500 Fire- Rated Floor/Ceiling Assemblies
Independent Sound Tests Meet or Exceed STC and IIC 50 in Accordance with IBC-1207
440 SoundBarrier® in Walls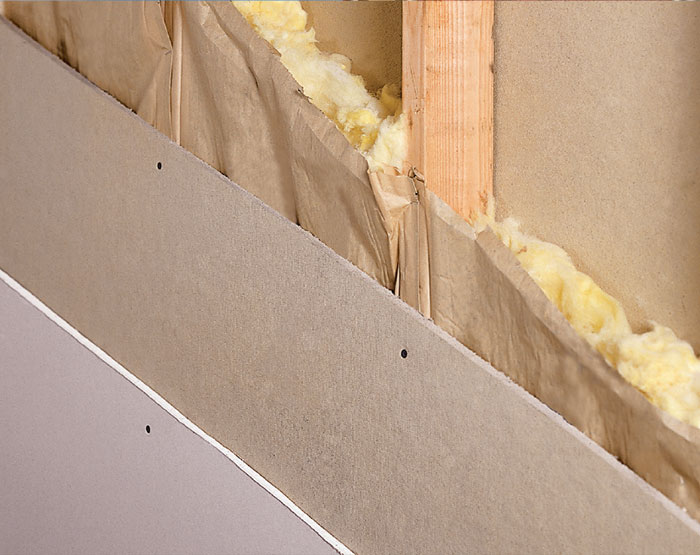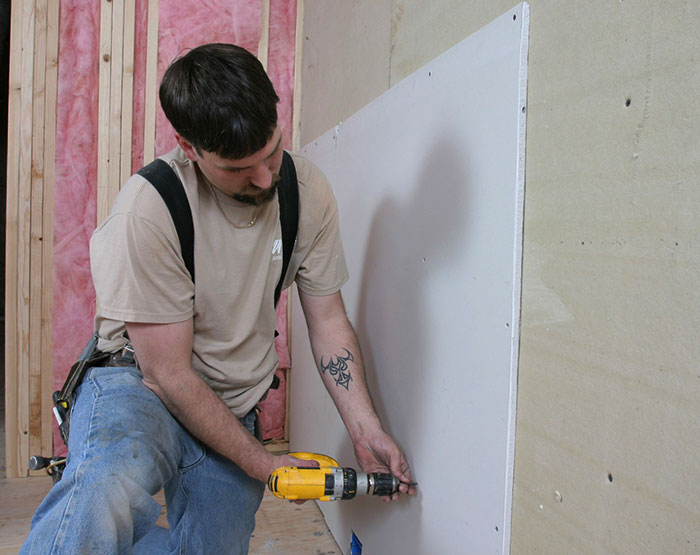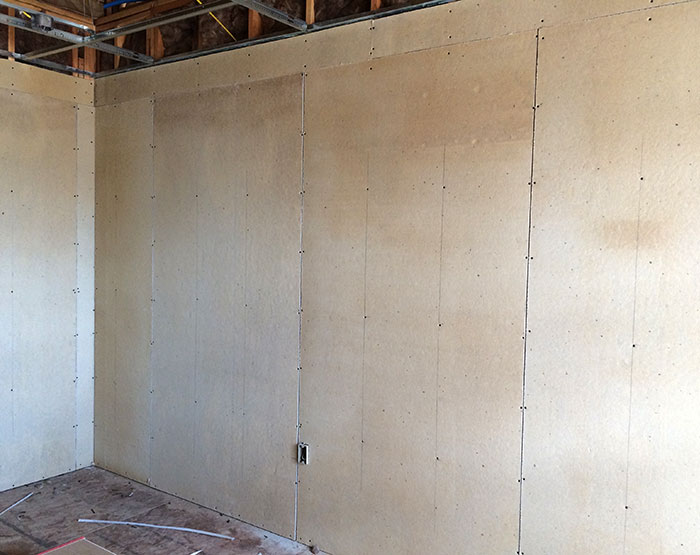 Homasote 440 SoundBarrier® in Walls Will Not Lose STC Rating
Homasote walls will not lose STC rating with shelving and flat-screen TVs. Combined with – or added to – conventional partition and floor systems, 440 SoundBarrier® will reduce transmission of airborne and impact sounds. Homasote's unique manufacturing process randomly distributes the cellulose fibers in a homogeneous mass which creates a building board with a strong yet discontinuous construction. This internal structure, combined with limited mechanical fasteners, helps break the path of sound vibration. The cellulose fiber structure of 440 SoundBarrier® lends itself to the reduction of airborne sound levels (STC rating) by acting as a vibration isolator.
Improved STC in Unbalanced Wall
Superior sound control for both metal and wood stud walls with Homasote installed on one side only.
UL Listed Wall Assemblies
STC 53 for Wood Stud Walls
STC 55 for Metal Stud Walls
Homasote® building products have been used successfully for decades to help deaden sound in all types of residential and commercial construction, and time-proven in millions of square feet of residential and commercial structures.